Monthly Market Reports
August 2021

With The Simpson Team's real estate market reports, you'll get current data on Wellington County's housing market. We've made real estate data like average house prices, sales volume, and days on market readily available to you. This report's data evaluates year-to-date history as well as comparisons to the same time frame of the previous year.

These market reports are designed to give you insights on the Wellington County real estate market as well as separate communities within Wellington County such as Guelph, Centre Wellington, Guelph Eramosa, and Puslinch plus two neighbouring communities - Halton Hills and Hamilton so that you have a better understanding of where you want to live.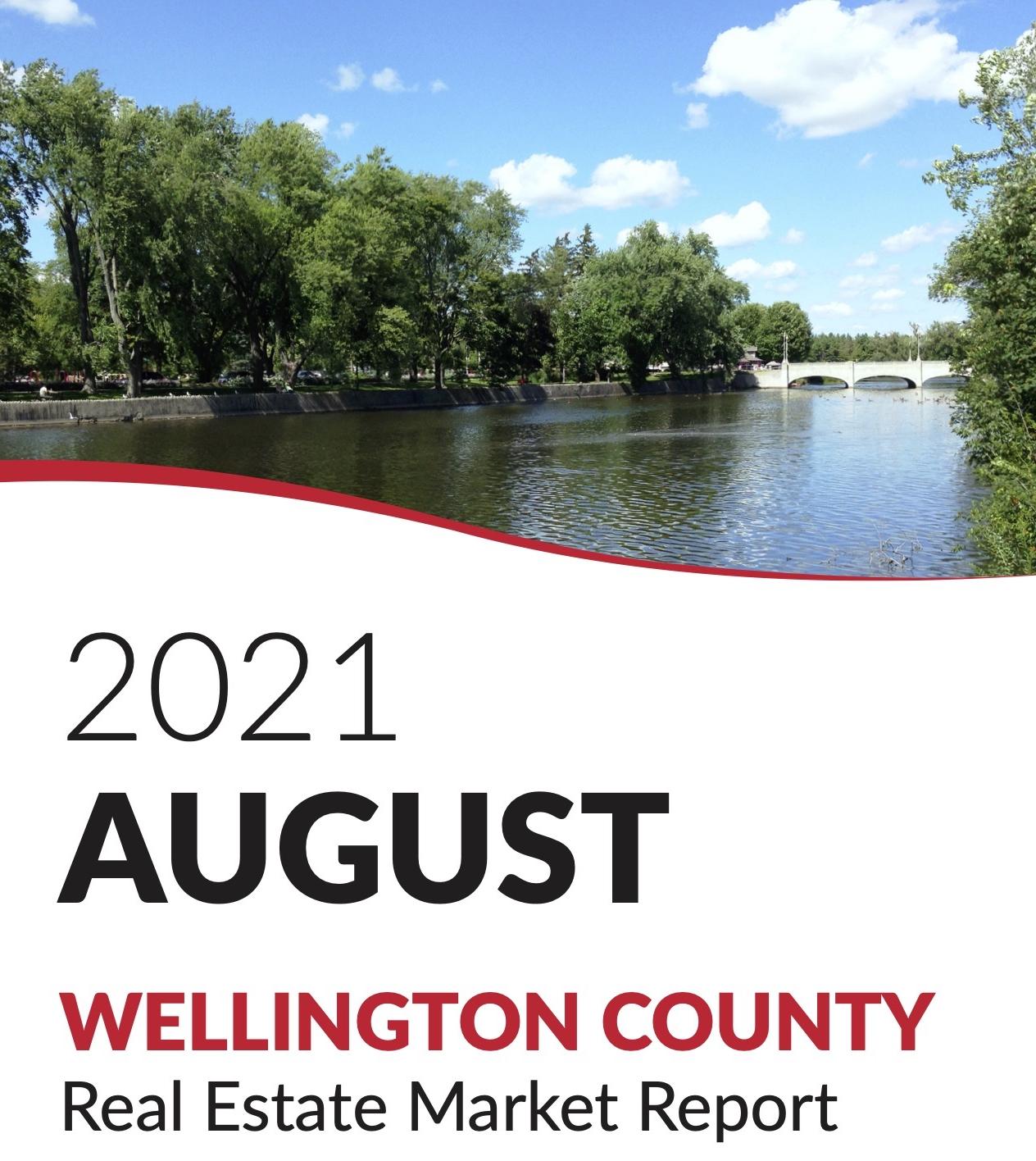 Wellington County
The housing marketing in Wellington County continues to show a strong seller's market for this month. The high demand for inventory in this area has pushed the price of homes upwards, resulting in an increased sales volume this month. Over 90% of homes listed for sale in this area have sold and as a result average sales prices are still increasing. Homes are selling quickly and competitively, making this a great time to sell. We expect more sales activity in the coming weeks as more inventory comes to market and buyers re-enter the market after taking as summer break.
Wellington County August 2021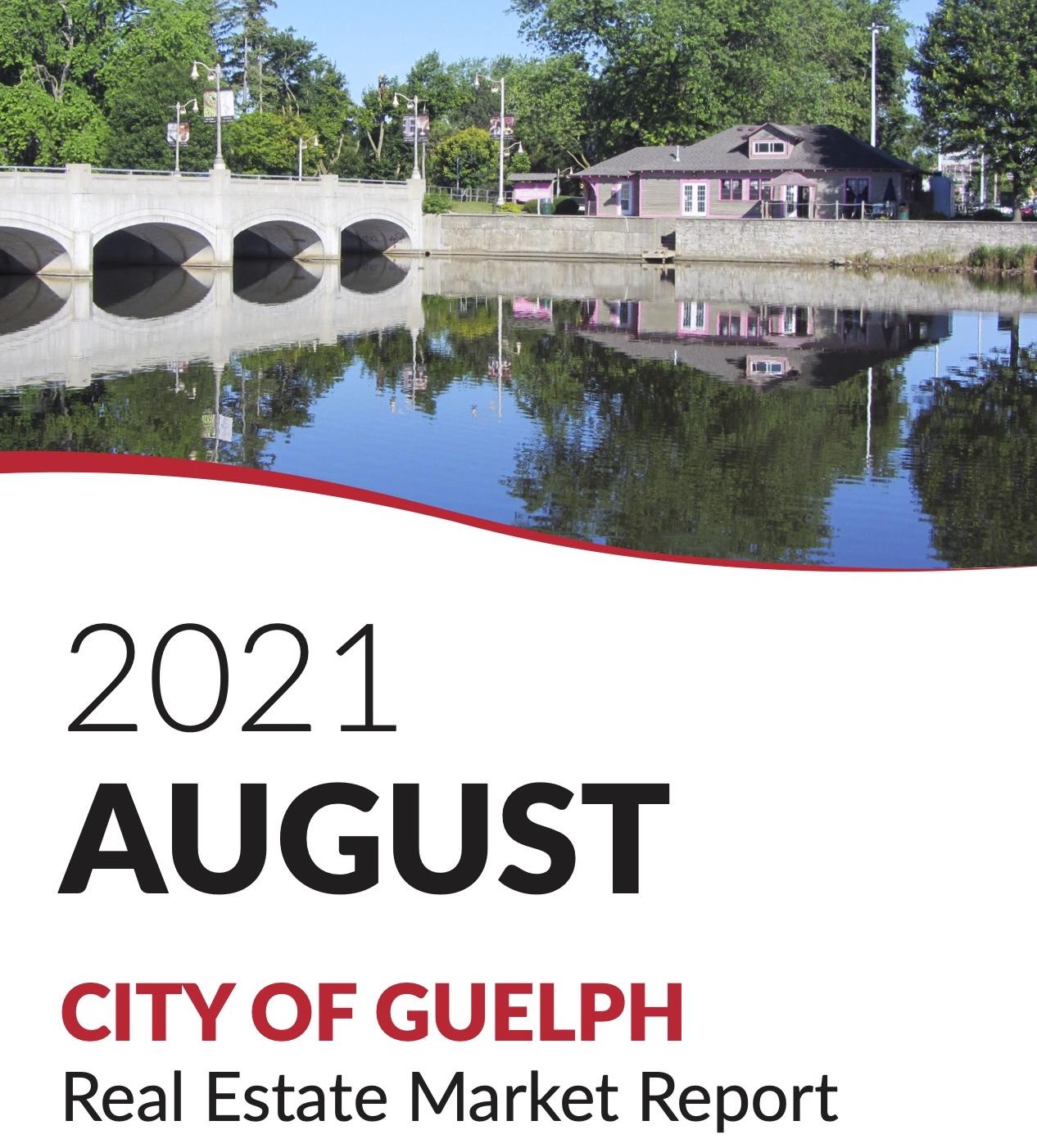 City of Guelph
Overall sales activity has slowed for the month of August within the City of Guelph as summer comes to an end. Despite buyer fatigue, vacations and back-to-school, the average and median sale prices of homes continue to increase. With building inventory and competitive sale prices, the market will remain strong as we close out Q3.
City of Guelph August 2021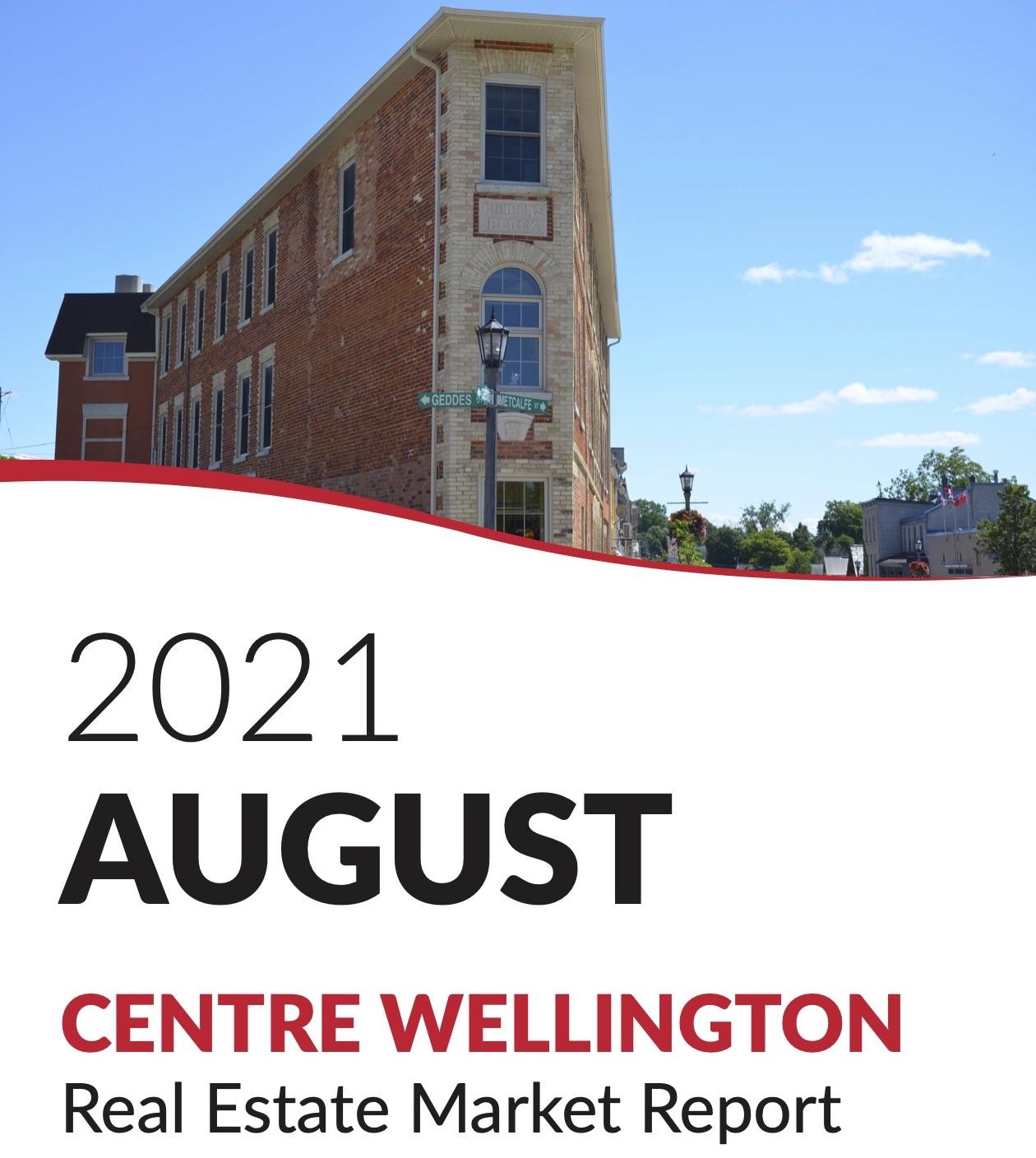 Centre Wellington
The demand for homes within Wellington County shows no signs of slowing as we head into the fall months. Despite a decrease in new listings for August, the selling prices of homes in this area continue to climb and buyer demand remains steady. As a result, homes remain on the market for fewer days, suggesting a strong seller's market. As we head into the fall we expect listings and sales to increase.
Centre Wellington August 2021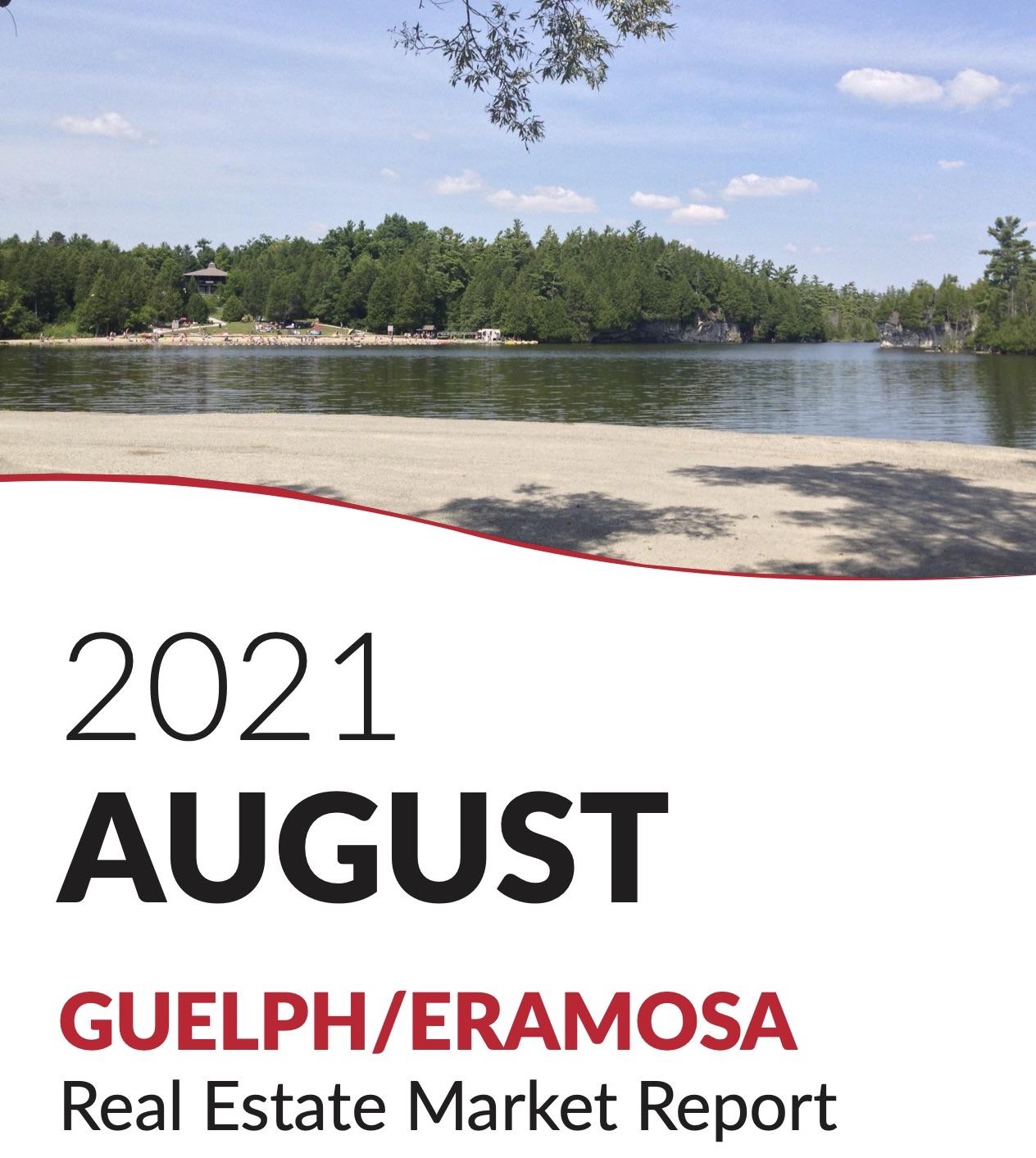 Guelph Eramosa
Despite Guelph/Eramosa's small sample size, sales volume has seen a rise this month, and demand for new listings remains strong. The average and median sales prices in this area have surpassed 1 million dollars which has led to an increase in sales volume, although new listings and overall sales activity has slowed this month. With homes staying on the market for shorter periods of time and inventory low, now is a great time to list in this seller's market.
Guelph Eramosa August 2021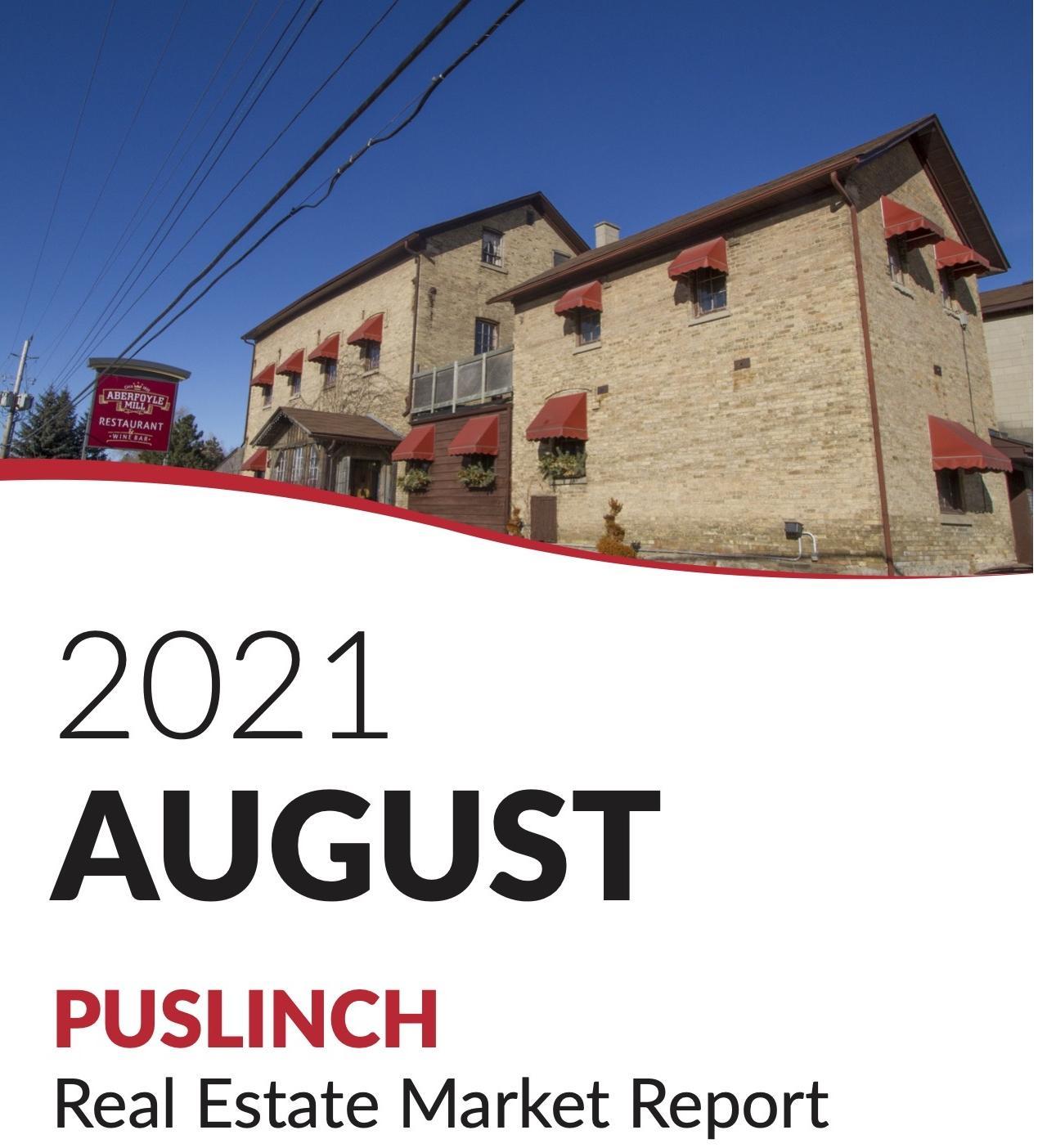 Puslinch
The Puslinch real estate market, while being a micro-market, continues to show strong sales numbers and consistent inventory of new listings. Prices continue to increase, leading to high sales volumes. Despite a decrease in sales this month, prices are competitive and in this seller's market inventory is key. Homes are remaining on the market for fewer days and there are no signs of slowing activity in the coming months.
Puslinch August 2021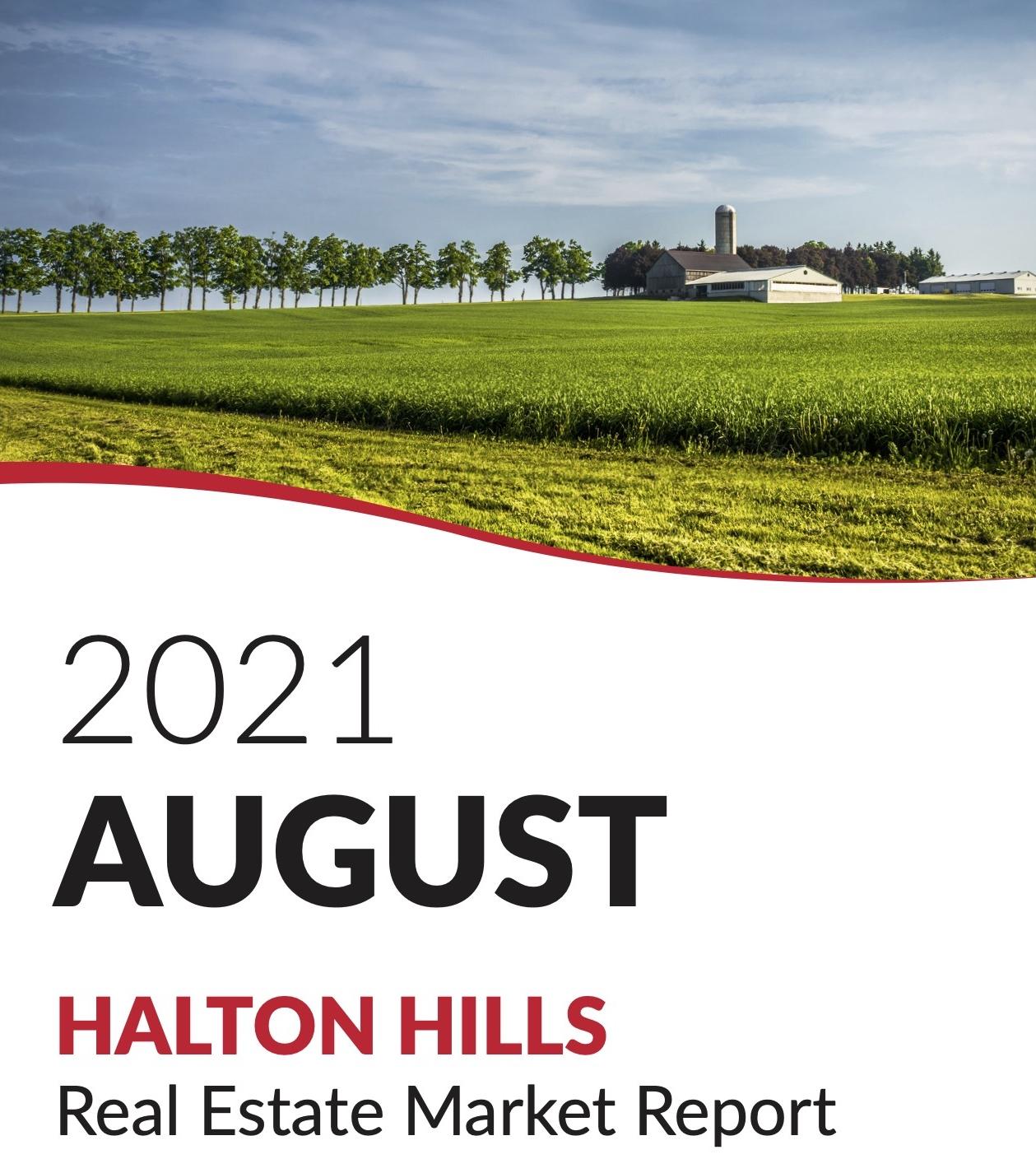 Halton Hills
The market in Halton Hills shows steady demand for homes as we head into the coming months. Inventory is keeping up with demand for homes in this area and homes are remaining on the market for fewer days. Although there is a decrease in sales due to declining listing activity, demand persists and continues to push sales prices upwards in this competitive market.
Halton Hills August 2021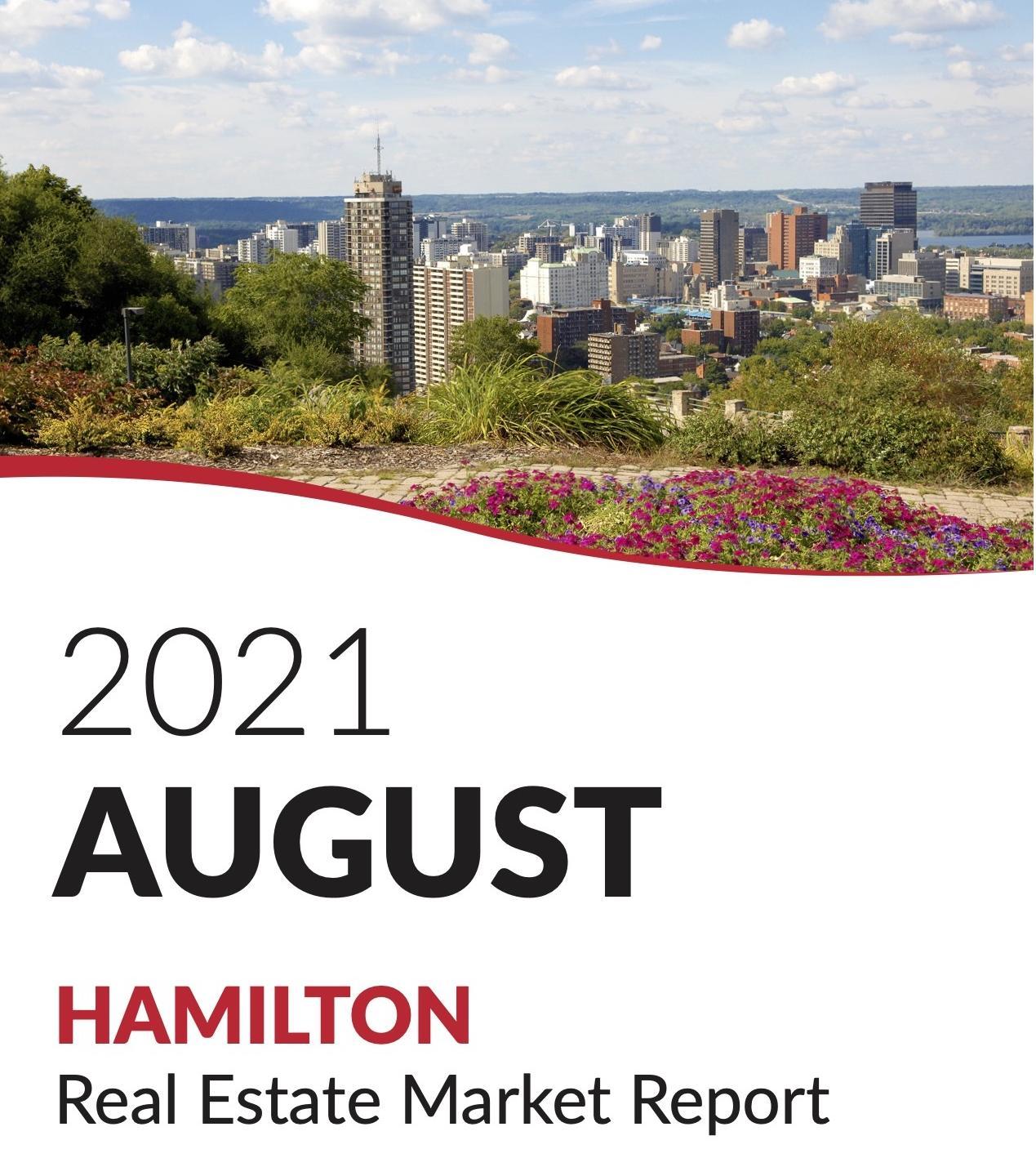 Hamilton
With new listings down over 30% since this time last year, Hamilton continues to show a strong seller's market for the month of August. With a lack of supply, overall sales activity has been slow in this area, but over 85% of homes that have been listed on the market this month have sold. A competitive real estate market continues to force home prices upward, making this a great time to list.
Hamilton August 2021