Monthly Market Reports
January - December 2021

With The Simpson Team's real estate market reports, you'll get current data on Wellington County's housing market. We've made real estate data like average house prices, sales volume, and days on market readily available to you. This report's data evaluates year-to-date history as well as comparisons to the same time frame of the previous year.

These market reports are designed to give you insights on the Wellington County real estate market as well as separate communities within Wellington County such as Guelph, Centre Wellington, Guelph Eramosa, and Puslinch plus two neighbouring communities - Halton Hills and Hamilton so that you have a better understanding of where you want to live.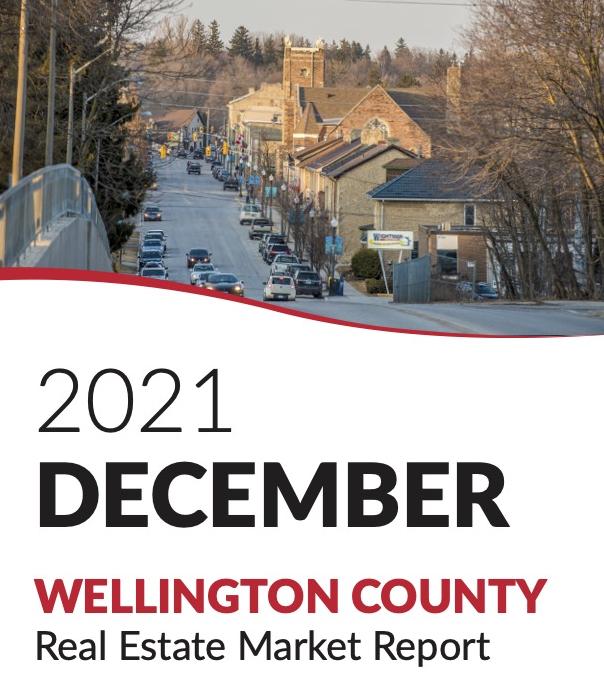 Wellington County
The housing market within Wellington County remains a strong seller's market to end the year, with an increase in average and median sales prices. Unit sales were slowed down this season due to lack of new/ active listings and the holidays, which are traditionally a slow time for real estate.
Wellington County December 2021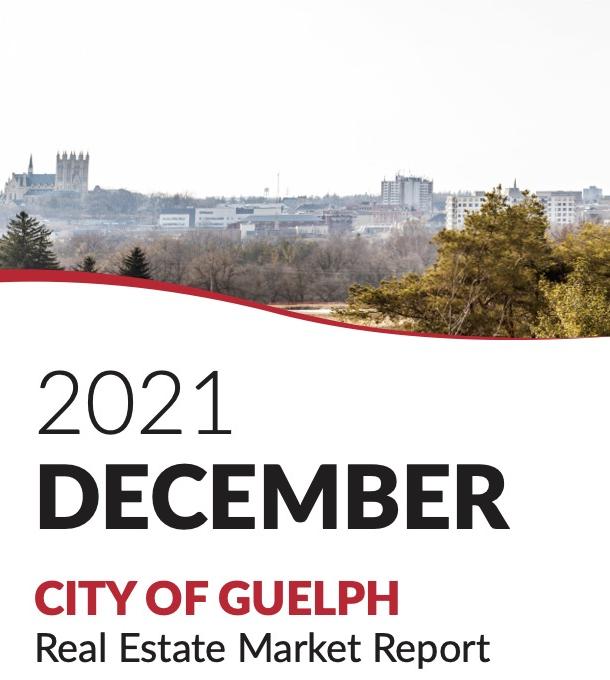 City of Guelph
The City of Guelph saw typically slow sales activity throughout December and the holiday season, though this did not much affect the strong sellers market that has been seen all year. We can expect demand to continue to rise in the new year based on the continued rise of the average sale prices.
City of Guelph December 2021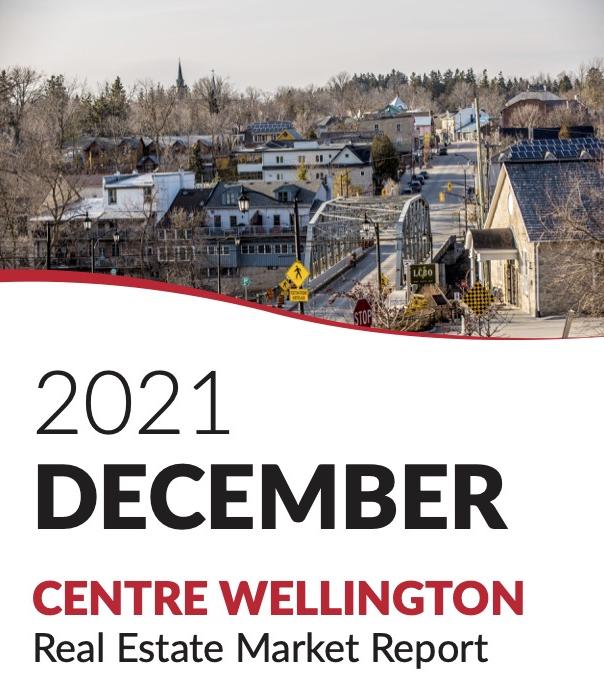 Centre Wellington
Centre Wellington remains in a strong sellers market despite sales activity being held back by lack of new and active listings over the holiday season. The continued rise in average sale price shows that we can expect continued high demand for homes in the new year.
Centre Wellington December 2021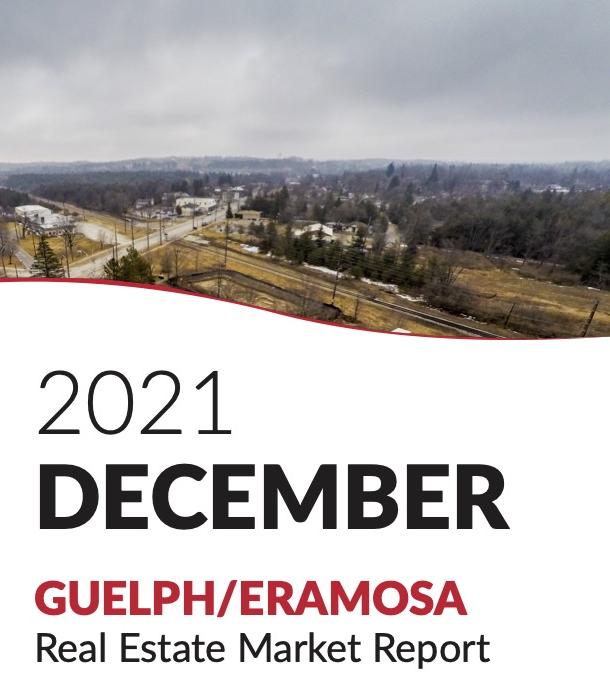 Guelph Eramosa
The real estate market in Guelph/Eramosa slowed down as expected during this time of year, but the decrease in sales activity this month was not enough to bring down the strong sellers market we have been in all year. With higher sale prices and average days-on-market steadily decreasing, we can expect a competitive market amongst buyers in the new year.
Guelph Eramosa December 2021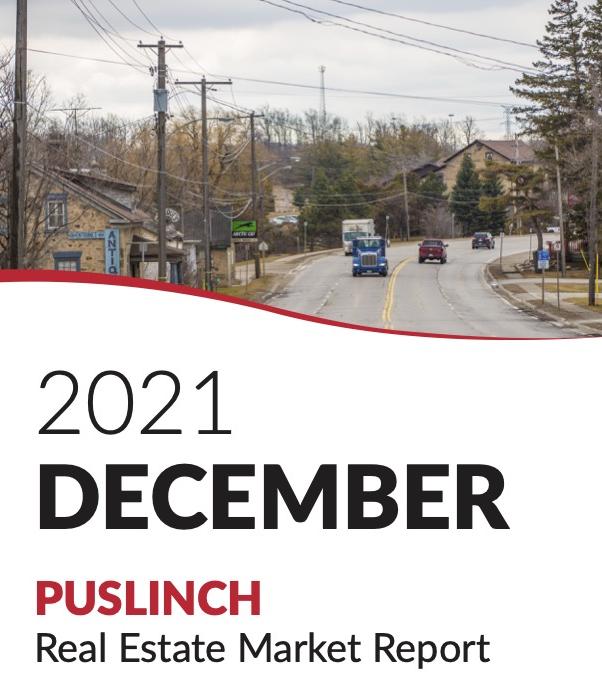 Puslinch
The Puslinch real estate market remains a sellers market while entering the new year. As expected in December, sales numbers are low due to lack of new/active listings, assumably caused by the holidays. With average prices that continue
to rise, demand proves to be high, but the lack of inventory is holding back the market.
Puslinch December 2021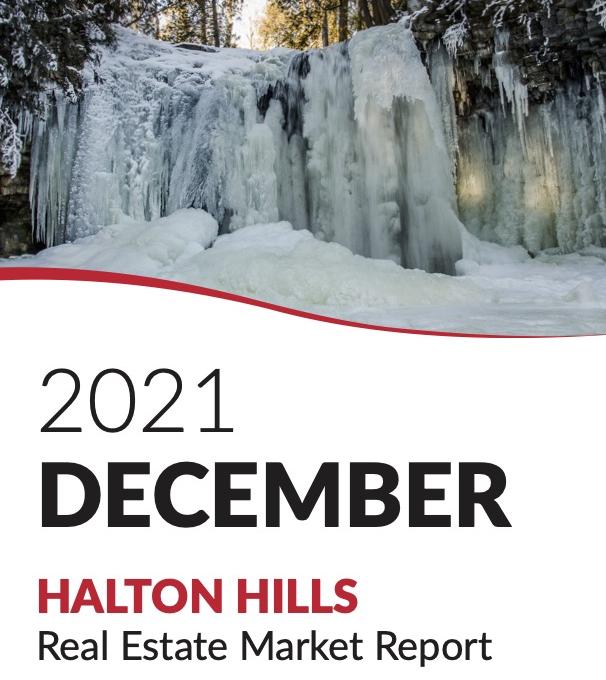 Halton Hills
Demand for homes in Halton Hills have slowed and overall sales and listing activity is down, as this is a traditionally quiet time of year. Despite this, sales prices continued to rise and supported the still strong sellers market to close out the year .
Halton Hills December 2021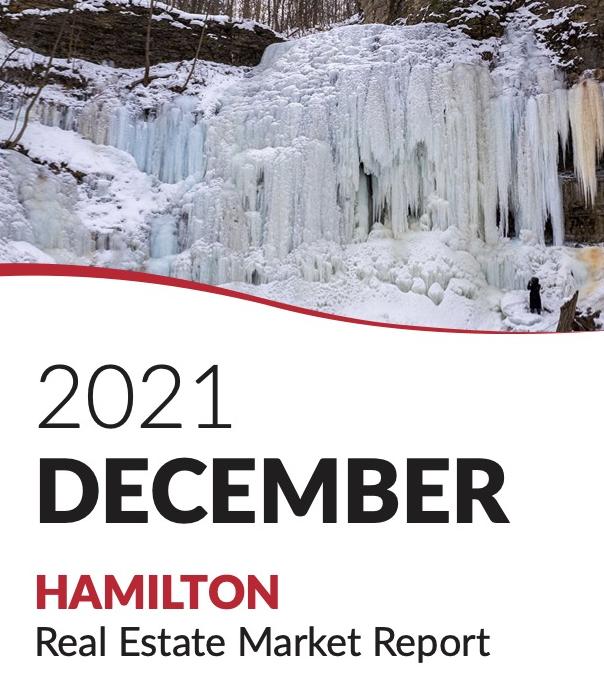 Hamilton
Sales activity in Hamilton was on holiday this month as December is a typically quiet time of year. The decrease in sales activity is due to a low number of new and active listings. Despite this, the average and median sales prices continue to rise, proving that we will see continued high demand for homes in the new year, supporting the strong sellers market that we have seen all year.
Hamilton December 2021