Testimonials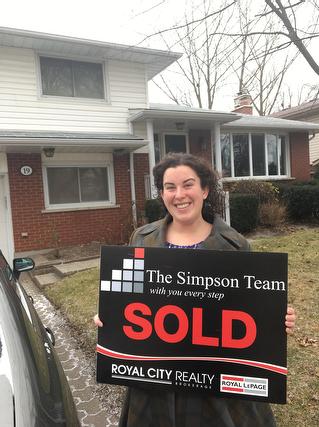 A Great Decision
Working with Shanda and Taniya to purchase my first house was such a great decision! They were so helpful guiding me through the world of real estate and were 100% there whenever I had questions. They were honest about the houses we looked at pointing not only the features I was looking for but also what would need upgrading or what would be a potential drawback. Positive and upbeat throughout the whole process! I would not trust anyone else to help me buy or sell a home! Go with the Simpson Team!

~Megan Thompson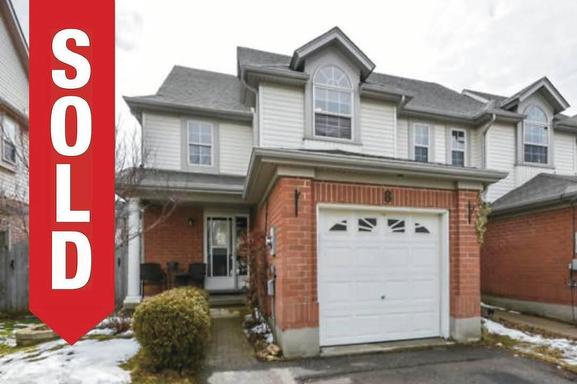 Another One SOLD by The Simpsons!
More than impressed with the quality, care and support Taniya and Shanda provide. They are both very      professional and are eager to assist you in any way in both selling and buying your dream home. I would HIGHLY recommend them. Don't waste your time searching. They are the perfect choice hands down! Thank you ladies for everything. You made this stressful time easy all things considered. We appreciate all you have done!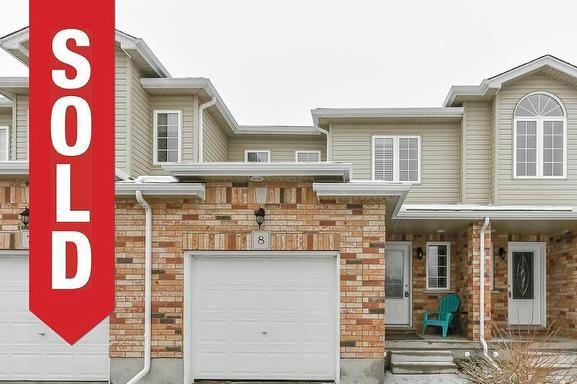 Sold by The Simpson Team!

When I met Shanda and Taniya at the open house they were very easy to speak with and I felt very comfortable with them right away. They were the reason I chose Royal Lepage.
I found the girls to always go above and beyond. They were always available when needed.
-J. Mckay
Home buying is a daunting ordeal and The Simpson Team made it very seamless.
For every small detail that came up they had an answer or got one at the earliest. The Simpson team is extremely professional, personable and detailed oriented. It was their local area knowledge and networking that enabled us to purchase our new home smoothly. I will definitely recommend The Simpson Team to all my family and friends.
-Kanan Kharbanda
Working with Shanda and Taniya to find the perfect home was a breeze. They were always 2 steps ahead of us. Always intuitive with regards to our questions or concerns about certain homes we had viewed and had taken the liberty of getting answers from the appropriate personnel before we even brought these question to them. They took the time to learn exactly what we were looking for, paid attention to our wants and needs and became an extremely valuable assets to helping us find the perfect home. I trust them %1000 and we couldn't be happier with the home they helped us get. Always had our best interest at heart and it was very clear through the work they did for us.
I would give them 10 stars if I could. Should the need ever arise, I wouldn't hesitate to call on them again. Thank you so very much! Being out there looking for homes can be stressful. Thank you for making this experience enjoyable.
-Natasha and Colin
We knew Royal Lepage was a reputable company, so we could trust them. It wasn't a tough decision choosing Shanda as she had a great personality, was always happy, and someone we could be ourselves with. We were impressed by how much time Shanda spent getting to know us on a personal level, by the end of the process we considered Shanda apart of our family. Shanda took the stress and worry out of the entire process, and impressed us with how much knowledge she had. We knew she would always have the answer to our questions and if she didn't know she wasn't hesitant to go find out.
 
-B. Crew
The Simpson team was always available and professional.  They ensured that we were protected by adding clauses to our counter offer. 
R. Palangio
The Simpson Team took the stress out of finding our perfect home by taking the time to learn exactly what we were looking for and went the extra mile to make sure we found the perfect house for us. They quickly became a part of our family by helping us envision our style and items in each house we visited. We instantly felt comfortable, as if we had known them our whole lives. They are knowledgeable, feisty and I would never use another real estate agent.
-Chelsea Riepert
I was extremely impressed with Taniya and Shanda right from the very start, with their friendly professional and knowledgeable conduct. The Simpson Team provided everything that I needed to know. They were especially helpful to my needs and went above and beyond the call of duty to assist me in every way imaginable. 
-Ms. R Wright
I was impressed with The Simpson's Team commitment to finding me a home that I liked at a price that I could afford. 
-K. Jones